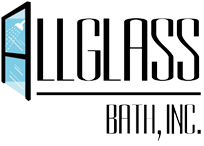 ---
Looking for Custom Showers in Green Acres? We have exemplary workmanship and the finest of products.
---
Homeowners
Builders
Interior Designers
Remodelers
---
AllGlass Bath is a Premier, Full-service Shower Door & Bath Enclosure Company
Providing Custom Showers for Green Acres
OUR GOAL
Our goal is to design a space where you are immersed in comfort, luxury and surrounded by unsurpassed craftsmanship. Leaving your home with an indelible mark of quality and the satisfaction of knowing we put our heart into everything we do.
OUR SPECIALTY
Whether you are constructing a new home, remodeling or just adding simple enhancements to your shower or
bath, we can provide you with glass
installations that will add personality
and value to your home in Green Acres.
HOW WE CAN HELP
AllGlass Bath works together with homeowners, contractors, remodelers
and interior designers on projects
of all sizes.

Call Us to Get Started!
(909) 931-3150
Shower And Bath Gallery
THESE ARE JUST SOME OF OUR AMAZING CREATIONS
Thoughtful Design
---
There are hundreds of possibilities when it comes to the design of your perfect shower or bath enclosure for your home in Green Acres. You can integrate the components in a variety of ways to satisfy every family member. Our experienced designers work with you to develop the perfect combination of style and function that complements the aesthetic of your home and your price range.
Multi-function showerheads deliver a wide array of functions, specific massage options and a assortment of intensities, from pulsing blasts to soothing mists.
Bodysprays offer a variety of different experiences based on your personal preferences. Some varieties save space by discreetly blending into the wall, while others are variable for a range of intensities. Many bodysprays provide targeted relief for arthritis, sports injuries, or just everyday aches and pains.
Rainhead showers imitate the luxurious drenching of a summer cloudburst for a soothing experience.
Steam showers are not only profoundly relaxing, they also support your body to remove toxins and impurities while cleansing your skin and promoting respiratory health.
Handshowers offer all the function of showerheads and allow you to direct the flow of water right where you need it. Rotating handshowers offer an even more innovative and fun way to enjoy water.
Low-threshold bathtubs promise a safe tub experience since they don't require a big step to enter or exit the tub. Shallower tubs are also great for young children or individuals with special needs.
Deeper tubs are ideal for soaking and relaxing, these tubs are extremely luxurious and provide the perfect place to unwind after a long day at the office or school. We also offer walk in tubs, which are ideal for those with limited mobility or special needs.
Call Today to Start Designing Your Enclosure! (909) 931-3150